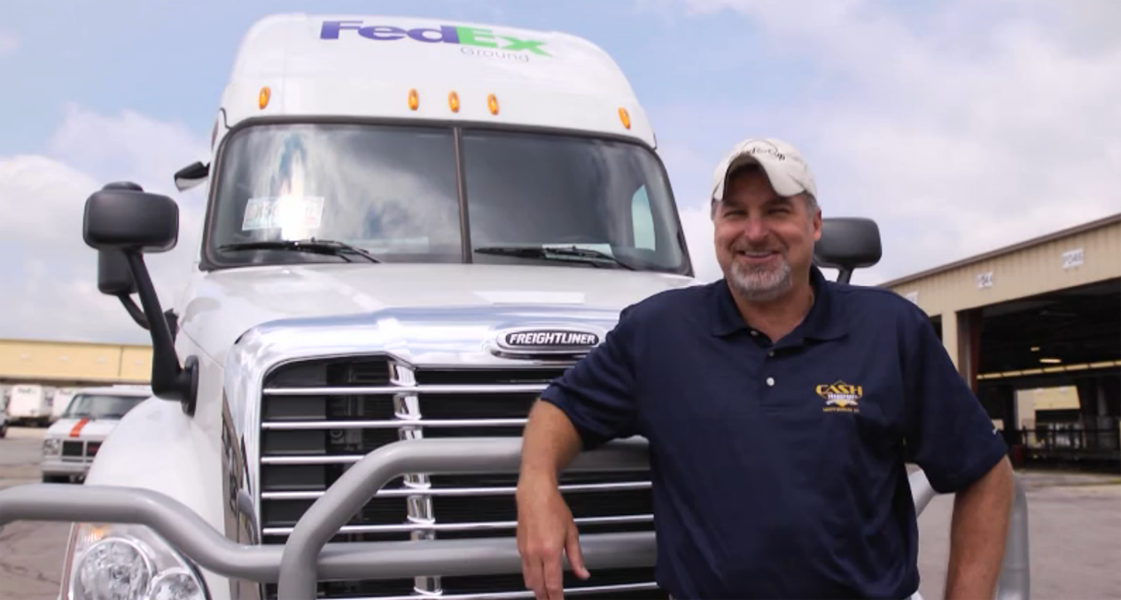 Believing that safety is the essential component to providing service, Kemmerling also started a business dedicated solely to educating other transportation businesses. Cash Safety Services, LLC provides vital training on the importance of safety and best safety practices in the transportation industry. Kemmerling's goal is to become the best in the transportation industry. With his work ethic, determination, and focus on safety, as well as like-minded employees, Cash Transports is well on its way.
Safety is Essential
In 1992, Jeff Kemmerling, Owner and President of Cash Transports, Inc., started his transportation business with the purchase of one truck. The truck was "ugly" and nobody wanted it, but it was dependable, however, giving Kemmerling the means to say yes to every opportunity, go the extra mile for clients, and do what it took to earn the business of his customers. That hard work paid off. Kemmerling won contracts with FedEx Ground. In 2013, Kemmerling was recognized as FedEx Ground's Entrepreneur of the Year. Kemmerling also received the FedEx Ground Best in Business award for the first quarter of 2012.
Kemmerling strives to make Cash Transport employees the best safety-minded professionals in the transportation industry, a pledge which is honored on every route. Kemmerling knows good, safe drivers are hard to find, and he especially appreciates his staff of 15 drivers. He values and relies on the input and expertise of his experienced drivers to keep the roads safe. The Cash Transport staff believes in the importance of safety just as much as Kemmerling, characteristics which Kemmerling not only appreciates, but rewards.